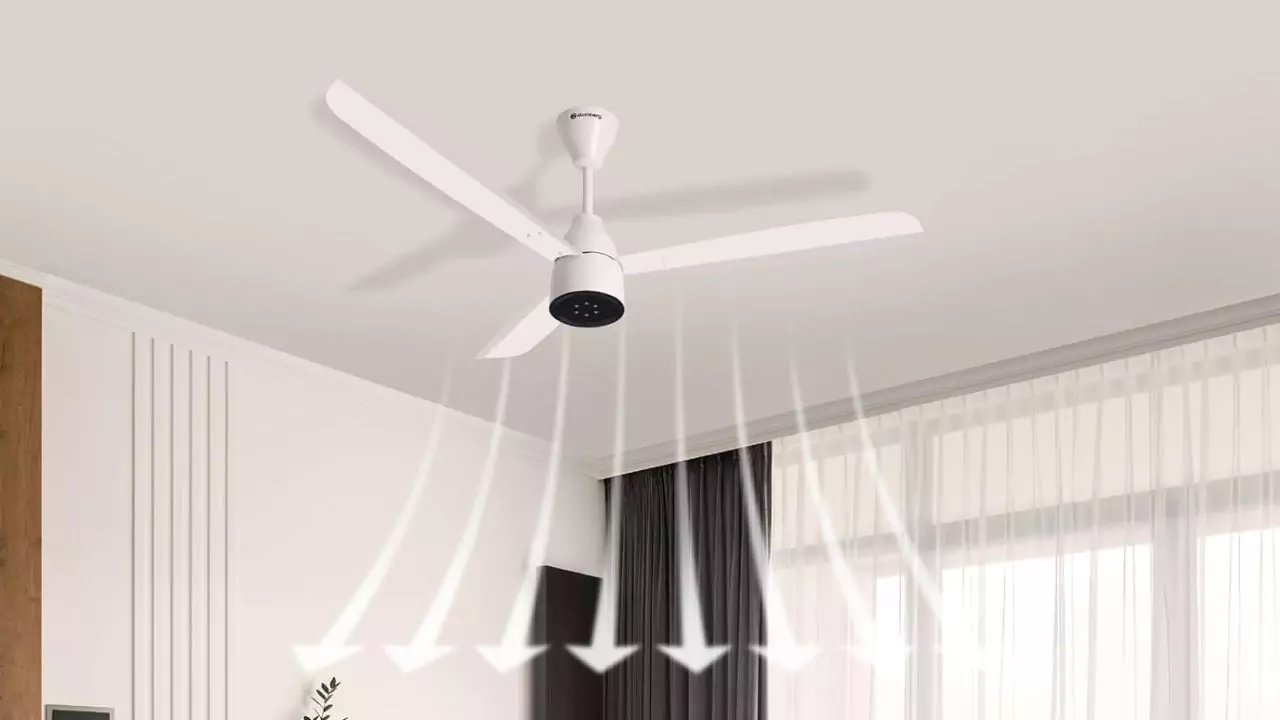 (Last Updated On: October 26, 2023 17:27)
Atomberg fans, the BLDC fan-based brand, has introduced a new member of its Renesa series by adding the Atomberg Renesa Enzel 1200mm BLDC ceiling fan this week. This fan series is the best-selling BLDC fan series in India for Atomberg. The Atomberg Renesa Ceiling Fan comes with cutting-edge features like a designer fan, remote control, LED light, and more. Let's delve into its specifications, features, and pricing details.
Atomberg Renesa Enzel: Features and Specifications
The Atomberg Renesa Enzel stands as an epitome of excellence among BLDC ceiling fans. It boasts an aluminum blade featuring an integrated LED light at the fan's center. This BLDC fan comes with dimensions of 55×29×19 cm and weighs 5 kg. It is a 3-blade ceiling fan.
The fan's core strength lies in its 35W BLDC motor, operating at 350 RPM, with a blade length of 1200mm and an impressive air delivery of 225 cm. This fan is controlled through a remote and has 10 buttons. Its operating range extends up to 20 feet. It offers six different speed levels, including boost mode, timer, sleep mode, LED light, and speed level dedicated buttons.
The Atomberg Renesa Enzel is a 5-star-rated BLDC fan, and the company claims it can run 3 times on an inverter and operate at the lowest 3 watts for its base speed. Additionally, this fan comes with accessories, including 1 motor box, 2 canopies, 1 downrod, 1 shackle kit, and a warranty card. Let's understand the pricing details and availability of this BLDC fan.
Price and Availability
The Atomberg Renesa Enzel 1200mm BLDC fan is priced at Rs 3,299 in India. It is available for purchase on Amazon and its official website starting this week. The Atomberg Renesa Enzel 1200mm BLDC fan is available in brown, ivory, black, and white color options.