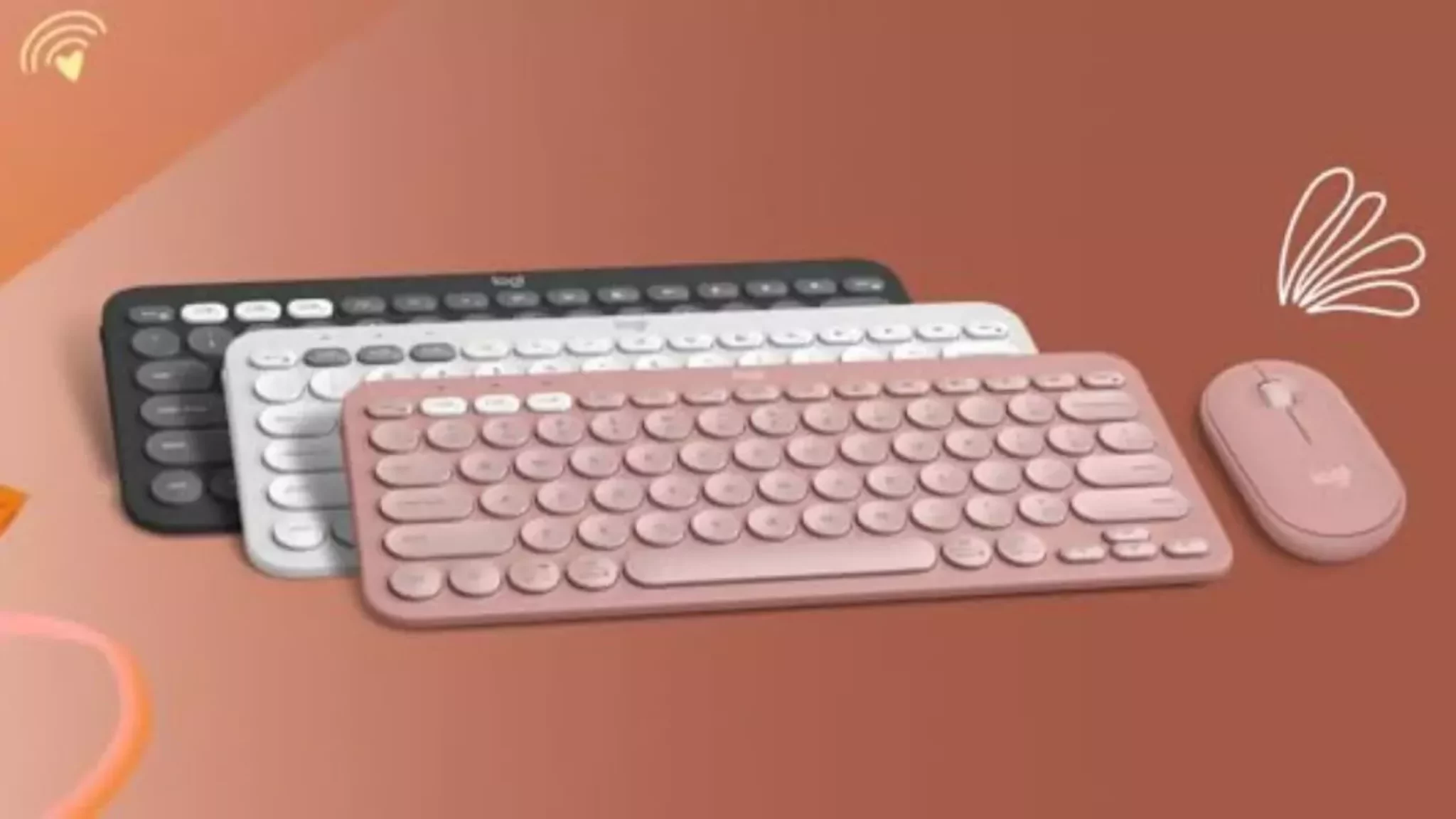 (Last Updated On: November 1, 2023 22:32)
Logitech has launched the Logitech Pebble 2 Combo wireless keyboard and mouse. This combo is designed for those who want high-end features at a budget-friendly price. The mouse and keyboard provide a significant amount of control and flexibility. The main highlighted features of this combo include multi-device connectivity, Silent Touch Technology for quiet clicks, and a 12-month warranty. It is a wireless combo that offers more freedom of movement and can help reduce clutter on your desk. Let's take a closer look at the features and specifications of this combo.
This is a stylish wireless mouse and keyboard combo that falls within a high budget range and is targeting those who need a stylish combo on their table that is compatible with all types of devices.
Features and Specifications
Keyboard:
Model: Pebble Keys 2 K380s
Minimum Specifications
Mouse:
Model: Pebble Mouse 2 M350s
Minimum Specifications
The Logitech Pebble 2 Combo features a sleek, lightweight, and round design for both the keyboard and mouse, constructed with recycled plastic. It is a multi-device combo, allowing you to connect up to 3 devices across various operating systems (Windows, macOS, iPadOS, ChromeOS) with a simple one-click switch button, using the included Logi Bolt USB receiver. Additionally, it offers customizable keys with the Logi Options+ app.
The keyboard boasts 104 keys, screen captions, instant search access, and 10 function keys. It also includes 10 customizable keys. The mouse features a middle button with the Logi Options+ app. The keyboard has a 3-year battery life, while the mouse offers a 2-year battery life.
The Pebble Mouse 2 M350s reduces click noise by 90%. This combo comes with dongle technology and has a weight of 491 grams.
Main Features of Mouse:
3 scroll-wheel with middle click
Customizable buttons with Logi Options
400-4000 dpi range
Bluetooth Low Energy technology and Logi Bolt USB receiver
Requires 1 AA battery
36 months of battery life
Dimensions: 106.7×58.7×26.62 mm
Weight: 76 g with battery
Notable Keyboard Features:
Dimensions: 124×279×16mm
Weight: 415 grams
Features F4-F10 keys
3 left and right-click buttons, a scroll wheel with a middle click
400-4000 DPI
Price and Availability:
The Logitech Pebble 2 Combo wireless keyboard and mouse is priced at Rs 4,495. It is available for purchase on Amazon starting from 5th September. The Logitech brand offers color options, including Blue, Graphite, Rose, Sand, and White.